Rufus Bobcat Social Media is for students by students. The SFC's Digital Marketing student team works diligently to make Rufus Bobcat social platforms your central hub for UC Merced student resources.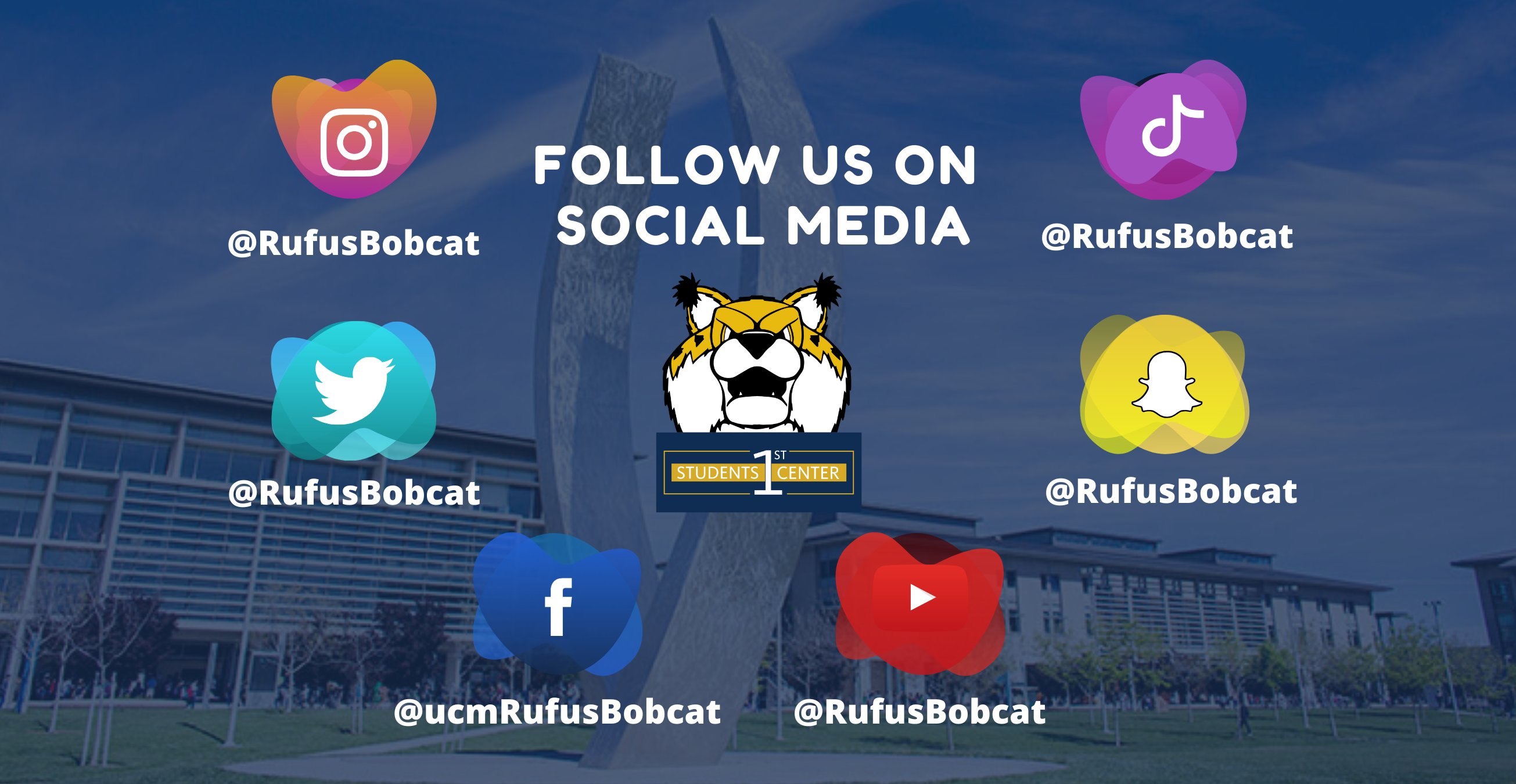 Take a visual journey through our campus events & highlights.

Enjoy a collection of historical & current campus photos & videos.
Reference quick updates, important date & deadlines & critical campus notification. 

Follow our study abroad students as they #Takeover the account & trek through other countries, taking you on an adventure filled with cultural immersion.
Catch a glimpse of informative but entertaining short videos made by the Student First Center team.

Watch our YouTube videos for tutorials that can help you facilitate your Admissions, Financial Aid, Registrar, and billing services.
To view our student staff social media pages, please click HERE.