Digital Signage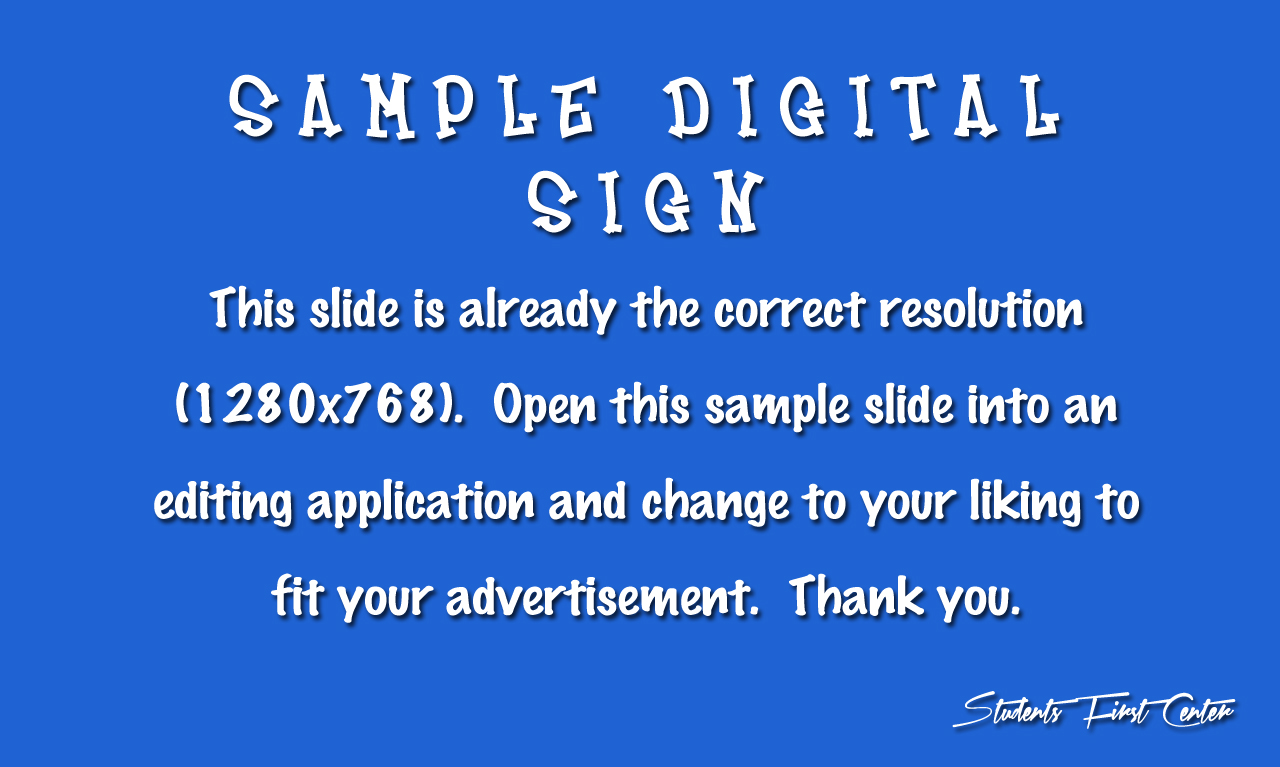 After the template pops up, right mouse click and click "Save As" to save the photo to your computer.
Have your information displayed on the LCD screens in the Students First Center and throughout Kolligian Library!  Our department currently holds a partnership established with the Library to share our digital feeds on select monitors inside the library and in the Lantern Cafe area.  If you are promoting an event, a club/organization, a unit within UC Merced, and beyond, we are here to help you get the word out!  Digital Signage Submissions Policy and Guidelines are as follows:
For optimum viewing, submit 1280 (width) x 768 (height)

pixels

- .jpeg/.jpg or .png files. 

Be sure to download the DIGITAL SIGNAGE TEMPLATE from the hyperlink above.

Font must be size 18 or larger

STAFF, FACULTY, & STUDENTS

- Submit your documents to

Rickee Hill at least 2 weeks prior to the date(s) that you are promoting.  This will allow proper time for uploading and enough time for exposure to our audiences.
Please be sure to let us know when your slide will expire.  
We upload new slides on Thursdays.